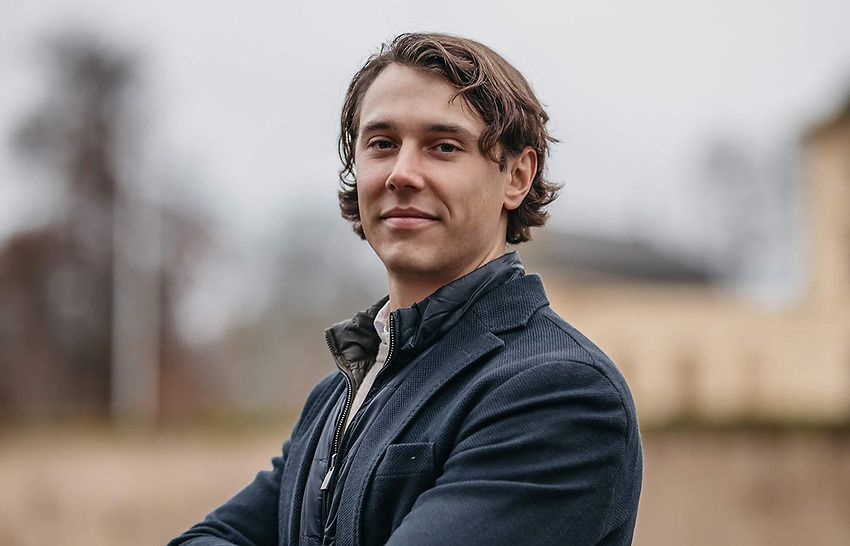 Our export salesperson Philip Jonsson started working with us in February. He was curious to see how our geographical location has enabled us to obtain such large international customers. He is driven by continuous development and enjoys being able to influence the company's improvement work.
Philip Jonsson came into contact with us through a recruiter when he had completed his studies at IHM Business School.
– I thought that Elektromontage sounded like an exciting company. That it was possible for a company in Söderköping to obtain such large international customers. I wanted to know more about how they had managed this.
Now he has the answer. Our staff have a high level of expertise and experience.
– Elektromontage has been able to retain its staff for a long time, and from the start they have gained a foothold in larger companies. And then the reputation has spread.
Driven by development
Philip likes challenges and is driven by constantly evolving.
– I have the opportunity to do so here. I also have the possibility to be involved in influencing and making suggestions for improvements.
We work according to Lean Manufacturing, which means, among other things, that we are working to constantly improve.
– We have weekly meetings in the various projects where we go over what we can do better, says Philip and continues:
– We are a close-knit team, and there is always someone to ask if you need help. I was given a warm welcome, and it was easy to become one of the gang.
Learns new things every day
For Philip, electrical automation is a new industry and he learns new things every day.
– We have customers in a number of industries, including power generation, marine applications and machine manufacturing. The fact that the work is so varied and that all customers have different needs makes it fun.
As an export salesperson, his service usually means a lot of travel.
– The idea is that I will meet both new and existing customers where we operate. Mainly in the Nordic countries, but also in Germany and the Netherlands. Today, there is a lot of inside sales, costing and quoting. I look forward to visiting our customers, to seeing the products we manufacture at the customer's premises and the functions they fulfil.