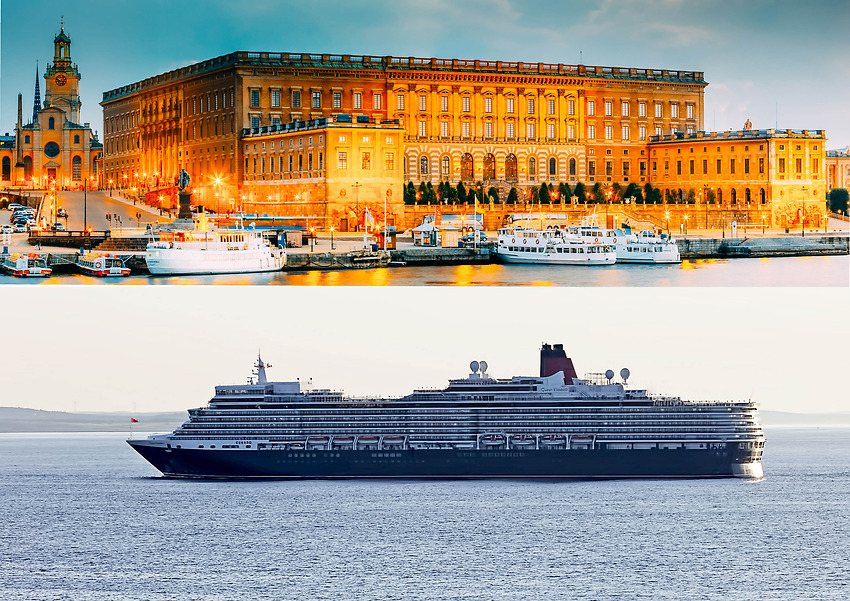 In our over 50-year long history, we have carried out several prestigious projects all over the world. Our former co-owner Leif Bengtsson tells us that the strength of Elektromontage lies in our great experience from various projects and that we never do anything half-hearted. Two of the projects he remembers especially are The Royal Palace (Stockholm) and Queen Mary 2.
Elektromontage has several exciting projects on its résumé. We have spoken with Leif Bengtsson, former co-owner and electrical designer at Elektromontage.
– Over the years we have delivered several honourable assignments. I've had to go on many trips around the world, but it's not always as glamorous as it sounds. There is often a problem that needs to be solved. For example, I've once flew out to a luxury cruise in the middle of the Atlantic to execute maintenance work, there I encountered a German chef with a big knife in his hand who was not at all happy that I had switched off the electricity for his refrigerators and freezers, he laughs.
New control cabinets for The Royal Palace
One of our prestigious projects that Leif remembers is The Royal Palace.
– When the ventilation system at The Royal Palace was going to be modernised in the 1990s, a new central heating system was built, for which we supplied several control cabinets. It was really tight, but what a beautiful installation they made. I think every plumber in Sweden should go and look at that project.
Leif says that when the castle was built in 1697, no one thought about starting and controlling equipment for dampers, valves and for starting and stopping pumps and fans.
– The cabinets were supposed to enter through the courtyard and down a small staircase, we had to build them as long tubes at our workshop in Söderköping so that they could be transported into place in Stockholm.
He specifically remembers an occasion when they would test out whether the electricity for events in the courtyard was working. We were unsure whether the uninterruptible power, the UPS, as the consultant indicated, would be sufficient enough to control the electricity for the Royal Palace of Stockholm.
– I was called up for the test run of the system one late afternoon. We certainly were not allowed to cut off the power when I was there, because Queen Silvia had to print out a sheet of paper from her printer.
Once the test started, it started to clatter inside the cabinet because the load was too high. Relays switched off and on due to voltage fluctuating up and down.
– The power supply, the UPS, was far too small so the load was stressed. That evening I had to spend the night at the castle.
Control system for the luxury cruiser Queen Mary 2
Another memorable project is the assignment to arrange rudder control for the luxury cruiser Queen Mary 2 so they did not have to have both a rudder machine and fixed propellers on the propulsion.
– The ship would be steered by the engines turning. The engines are 20,000 horsepower each and weigh about 100 tonnes a piece.
For this to work, they had to fit a large wheel in the stern, which Leif estimates at 5–10 metres in diameter.
– Elektromontage built a control cabinet for the swingarm where there were four large frequency converters that pulled around four motors. The problem was that they needed to be synchronised so that one of the motors would not need to pull and one of the other motors would have to brake. This causes the swingarm to wear out. We were in Kristinehamn to test the wheel and it was really easy to turn the wheel around.
During Leif's long career he has had many ship projects, but also ventilation projects and switchgear.
– These years have been great fun with many exciting projects. The strength of Elektromontage is that we have carried out so many different projects. If there is a problem, we will sort it out. We do not do anything half-hearted, but have always done our best and found a solution in all situations.