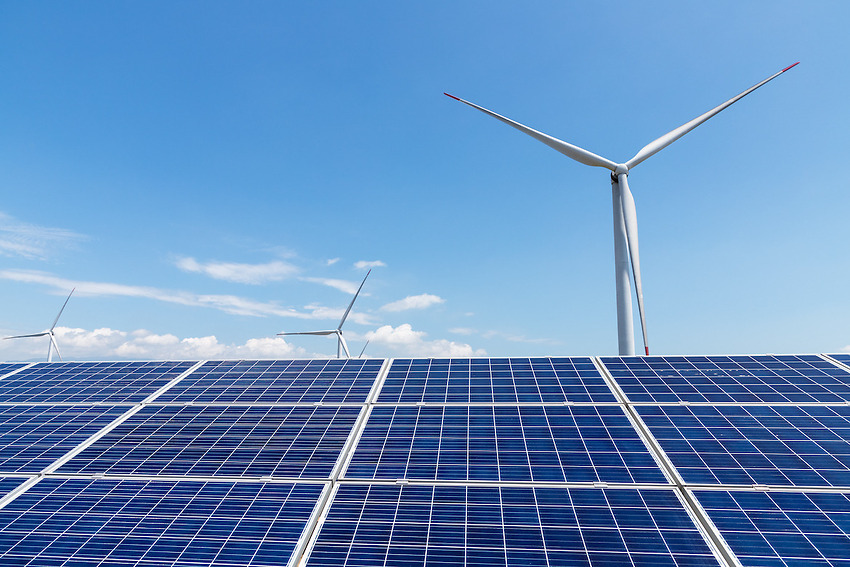 Given that Elektromontage is a company that operates globally, it is important to keep up with what is happening in the energy market, even though it does not affect us as a company significantly. We have spoken with Elektromontage Chairman Jan-Erik Rydén about the strongest trends at the moment.
There is currently a race in the world between those who create environmental problems and those who develop technology to counteract them.
– Unfortunately, it looks as if the environment is losing if you look at it from the big picture, says Jan-Erik Rydén, Chairman of Elektromontage.

He tells that historically nothing happens very quickly when there are changes in the energy sector."
– Globally, 80% of energy still comes from coal, gas and oil, 5% from nuclear power and 5% from hydropower. Only 10% comes from renewable sources, although the trend is growing quickly. There is talk of urgency, but it will not change overnight. Even if the technology exists, the changeover takes time.

In Sweden, the figures are more pleasing in terms of energy production and emissions. Here, 45% comes from water, 35% from nuclear power and the remaining 15% comes from renewable and condensing power.
– Sweden is good at environmental issues, but globally we are a small player.
Does not affect Elektromontage
Given the fact that Elektromontage works with control and power automation as well as power generation, we are not affected by trends in the energy market. Regardless of whether the technology changes, we will have a stable business for a long time to come.
– We work with power generation. For the sake of our products, it does not matter where the energy comes from. Our customers spend a lot of money on manufacturing products that are powered by renewable energy sources.
Jan-Erik compares our production with the production of companies that manufacture parts for cars, for example.
– Tire manufacturers are not affected by whether the vehicle is electric or petrol-driven.
Digitisation and automation are on the rise
A strong trend in the energy market right now is about saving resources and making things more efficient.
– The degree of digitalisation and automation is increasing over time, also here at Elektromontage.
Although our products are not affected by where the energy comes from, we do what we can in our own production.
Read more about how we work toward climate neutral production!