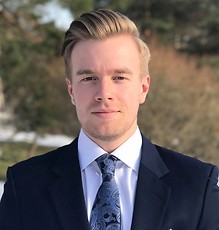 Patrik Boström
Borned: 1994
Education: M.Sc in International Logistics and Supply Chain Management, Jönköping University
Employment: Logistics and e-commerce at Lexington Company
Motivation: I want to be a part of Elektromontage YAB because it is an interesting and exciting initiative. An initiative where a younger generation gets the opporunity to affect the development of Elektromontage in the future. My goal is to help the company get even more competetive and attractive as an employer.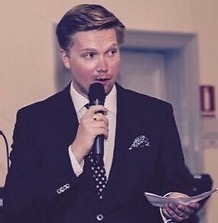 Lucas Karlsson
Borned: 1994
Education: B.Sc in Industrial Enginnering and Management, Jönköping University
Employment: Regional Key Acoount Manager at Save-by-Solar
Motivation: As a part of the owner-family it is in my biggest interest that Elektromontage constantly develops and continues to be a competetive player on the market. In 2018 Elektromontage celebrated 50 years in business. I want to be a part of Elektromontage YAB in order to help the company make sure that we, in the future, can celebrate a 100 years.